Daniel Konopáč
Daniel is a Prague-based director and cinematographer. He has always been driven by the observation of light, shadows, shapes, and contrasts. From an early age, he implemented his desires for creativity into graphic designs & motion graphics, and later on in cinematography and directing. He has a deep fascination with everyday humane stories that occur to us in life, sometimes even without our knowing. He enjoys transforming these narrations of the strange unknown, to something humorous with a hidden joy.
Besides his directing engagements, he also currently involved in an underground art scene. In 2015 he co-founded the artistic platform Petrohradska Kolektiv z.s., in a large building previously in use as a chocolate factory. It provides the base for 70 artists, consisting of 30 studios, the Jedna Dva Tři gallery, and an artist-in-residence program.
David Chvátal
David is a creative director who excels in a combination of live action and animation. He works brilliantly with actors and because of that, he preserves the right emotions in his films. With the eye of the photographer, a sense of editing, sense of design and imaginative approach, he creates dynamic and visually strong spots.
In addition to the experience of shooting car commercials and real life, he has also been involved in shooting sports, working closely with Red Bull and Nike.
Peter Ehrenberger
Peter has rich past experiences but also a right eye for art direction and excellent ability to work with the actors. He kicked his career in post-production as a VFX artist. After six years of working in the dark rooms of the biggest studios in Central and Eastern Europe, he decided to move to Paris, where he started to produce and direct videos for the United Nations. This extraordinary projects took him all around the world - from the deepest places of Africa like Burundi to the Himalayan kingdoms. Thanks to these travels he earned priceless experiences as a director, DOP, editor, and producer. During this time he also directed his first viral commercial for Citroen that received the Golden Drum and numerous other Awards. In 2017, after six years of being based in Paris, for family reasons, he decided to move back to Bratislava and focus entirely on directing commercials and occasional music videos.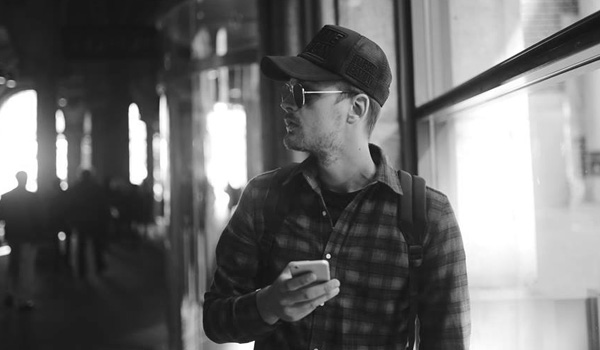 Roland Wranik
Roland is the imaging prodigy who got his first 'commission' at the tender age of 13 - to shoot a video for his friends at the local dance group. By the age of 17, it was him who sat on the directorial chairs for official video clips of the top Slovak musicians, taking home international awards for his work. Two years later Roland found himself in Miami where he built a loyal clientele of the young and famous, mostly in the world of social media. Since making his way back to Europe, he continues to direct video clips as well as TVC's. He's also recently ventured into directing live shows with success. Being the technology nerd he is, Roland found a new passion in VR / AR which he now uses in his work seamlessly. Pushing boundaries, merging technologies and bringing visions to reality (be it virtual or augmented) is what drives Roland to deliver outstanding work each and every day.
Alberto Arellano
is a spanish multidisciplinary visual artist based in Oslo, as a film maker and creative director he creates tangibles images and ideas for clients as Pepsi, Nestle, Scheweppes, Aldi, Volkswagen...
Utilizing a wide array from stop motion, real filming and artistic approaches, his eyes leads us into a special world.
He always find the way to go beyond the concepts, to improve a brand, is passionated about food and he loves to meet people to work together, sharing ideas and having fun creating something unique, functional and out standing.
Štěpán Zálešák
Štěpán comes from an artistic family. His grandfather was a sculptor, his parents are painters. He studied at the Academy of performing arts in Prague and Nottingham Trent University in the UK. Shortly he commenced a career for an advertising agency and since that he held many senior positions including art director, senior copywriter and creative director for top advertising agencies. Today Stepan works as an commercial director which is an area where he can take an advantage of 15 years experience in the advertising industry, his talent, and passion.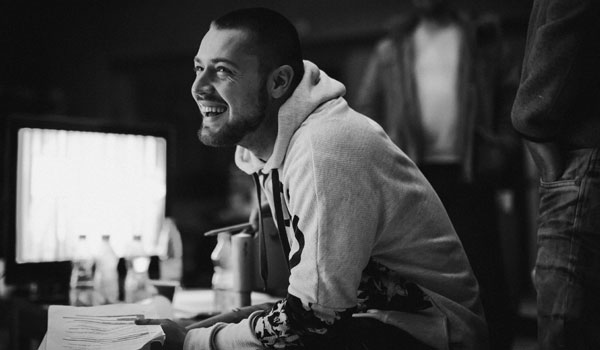 Maroš Milčík
Maros is a young, progressive director, who works within central Europe. Due to his Motion-design experience, Maros often combines live footage with graphic elements and visual effects. Besides commercial jobs, Maros invests a lot of his focus into passion projects, where he can develop his creative potential, unrestrained by customer needs. He is currently simultaneously working on short documentary series, combining the eye-catching audio-visual techniques with the power of story-telling.
Nobrain
Saii, Charles and Niko met while they were working for post-production houses in Paris. Saii was a compositing artist, Charles a CG artist and Niko a post-production supervisor. In 2001, they created a post-production house of their own, called Sabotage.
The work of Nobrain feeds off the three different personalities and areas of expertise. Subsequently, the mix of their three visions allows them to work in many different mediums. Nobrain are well known for their ability to mix many different techniques, including live action, stop motion animation, CGI, miniatures, handmade drawn animation, motion design, and photographic artworks.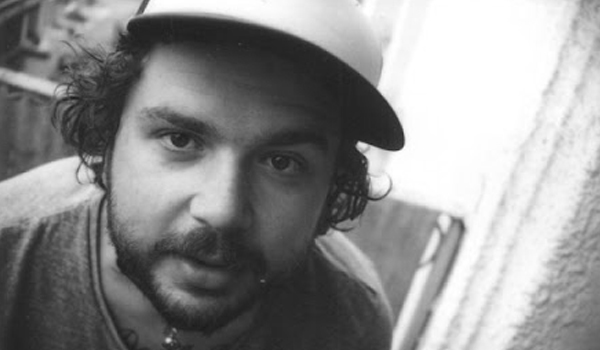 Roman Jirnih
was born in Moscow, immigrated to the US at 7, and was raised in New York. His work will probably take you into an observational, lifestyle, and authentic documentary approach. Equally at ease filming athletes and models, he works non-stop around the world. He makes the most of each opportunity as a true collaborator, bringing an unwavering passion and energy to each project.
Uros Trefalt
Uros's academic background is theatre. He studied in Prague, New York, France and in Slovenia. In Prague he has been given sessions on a puppet theatre and film at Film Academy, he's been living in Prague recently.
Uros's ability to work with different forms and perceptions results in various projects and activities, including publishing of theoretic books on drama and puppet directing in Slovenia and Spain as well as numerous victories of Promax Awards.
Yoes Benli
Yoes Benli is a director who simply loves film, animation and vfx. His approach is that of a new generation storytelling filmmakers who can easily handle and combine the world of vfx and cg characters with live action.
With over ten years of experience in directing commercials (and an extensive background in cg animation), he has become a director that achieves a real synergy between both worlds. Yoes has a strong focus on character performance, bringing the human element to seemingly abstract challenges.